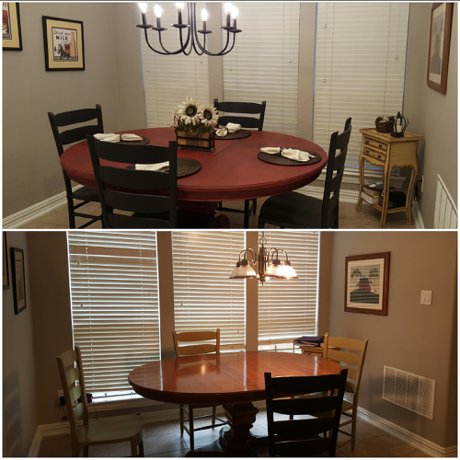 Small improvements make a big impact
I found myself with a week to myself recently and took a good look at my breakfast area. Blech! The light fixture was lopsided, light bulbs would not stay lit. The table had years of kid-scratch on it. The chairs did not match. It was just a disaster. I am always preaching about continuously improving the home; I figured I better practice that too. 
I had myself a little DIY weekend. After 7 trips to the local big box store, two trips to the home furnishings store, and countless trips up and down the ladder I ended up with a pretty cool transformation. 
It will be really nice to look at until the family returns home and has the audacity to eat at the table. 
Have you made any great transformations lately with your home? I would love to see them.